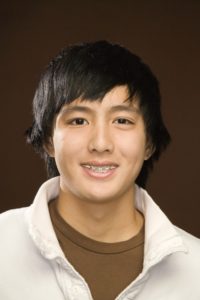 While straightening your teeth with braces, you likely had to make some changes to your oral hygiene routine. Now that your braces have been removed, you need to continue to take care of your teeth, but it actually might be a bit easier.

You'll no longer need to maneuver around pesky wires and brackets, but you still need to make dental hygiene a priority.


Know What to Expect After Your Braces are Removed
The first few days after your braces come off will be the most challenging. Your teeth may be a bit sore and you might experience sensitivity. Your teeth are adjusting to their new position without the support of the braces, but any discomfort or sensitivity should ease up within a few days.

When you wore braces, there were probably plenty of foods you had to avoid to protect your hardware. Now that they are gone, you need to ease back into eating hard or sticky foods gradually. Again, it is important to give your teeth plenty of time to adjust.


Caring for Your Teeth
After your braces come off, you should schedule a dental cleaning and exam. This appointment will ensure that you haven't developed and issues. Your dentist will get rid of any plaque or tartar build-up that has accumulated while you wore your braces.

You'll also need to keep up with your brushing and flossing. Make sure that you floss daily and brush your teeth at least twice a day. If you wear a retainer, you should also brush that daily and follow your orthodontist's instructions for proper retainer care.

There are plenty of things to smile about after you get your braces off, but your oral health still needs to be a priority. Call us today to set up your first post-braces dental cleaning and exam.