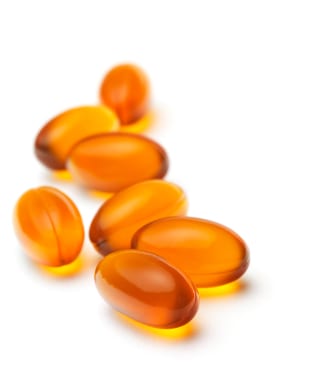 Have you ever heard of coenzyme Q10, otherwise known as CoQ10? This is a powerful antioxidant, and new research has shown that it can actually benefit the health of your gums.


What is CoQ10?
CoQ10 is an enzyme that helps to produce cell energy. All cells require this enzyme for normal functioning, including the gums. CoQ10 is present throughout the whole body, and most people will get enough from their diets without taking supplements.

CoQ10 is found in whole grains, fish, and liver, but if you don't think that you are getting enough of this important enzyme, you may want to consult with your dentist about how to boost your intake.


How Can CoQ10 Benefit Your Mouth?
There have been numerous studies associated with how CoQ10 can affect gum disease, and some positive outcomes have been identified. Mayo Clinic out of Rochester, Minnesota has stated that CoQ10 could help to treat gum disease when it is applied directly to the gums or when it is taken in supplement form.

Other researchers have found that CoQ10 supplements resulted in faster tissue repair and healing in people with gum disease, leading to an increase in oral rinses that contain CoQ10.


Should You Take CoQ10 Supplements?
Before you take CoQ10 – or any supplement, for that matter – it is important that you consult with your physician. He can help you to choose the supplement that best meets your needs.

Starting to take this supplement without first consulting with your doctor could be dangerous, as it could potentially interfere with other medications that you are taking. This is especially true if you have diabetes or are taking medication to regulate your blood pressure.

A trip to the dentist might also be needed to determine if an oral supplement or topical gel will be best for your unique dental health needs. Please call us today to discuss your options.